New Baby & Mom Specail Sponsor Offers


Bazzle Baby - Go Bib
Bazzlebaby was born from frustration over one mom's efforts to keep her baby dry from drool. So, she took it upon herself to create the original bandana drool bib.
---

Yoga Maternity Pants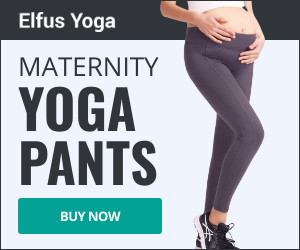 Stay active through pregnancy with our maternity yoga pants styles – perfect for your pregnancy yoga class, daily yoga practice & more.
---

Grovia
Cut the crap—not the comfort. GroVia modern cloth diapers provide the trendy look and comfortable feel your sweet baby deserves.
---

Go Mama Go
Go Mama Go Designs is led by founder Georgia Fiebrich, who is driven to create and provide inspirational surroundings for your family. "I am inspired by the uniqueness and godliness of each one of us and the story we each carry with us." "We strive to honor the depth of a mother's love,  her sacrifice, her relentness desire to serve her family and community. It is the most amazing thing in the world. I seek beauty and simplicity in every design. Celebrating mothers and women through my own creations is my mssion. If I can honor every mother by providing comfort and protection to her children, then my job is done." Go Mama Go is an anthem, a cheer, to all mothers everywhere. We know how hard you work, how eagerly you try to make life sweeter for everyone - the kindness in your heart, the love in your touch, the dreams you share for yourself and your family. We share them with you.
---

EJ Gift Cards
Turn them into cash! We offer the highest pay outs for your gift cards and store credit based on the current market rates. There is no limit on how many gift cards we can cash out and no limit on the balance of the gift cards. Spend that cash we give you on better things today!
---

Gymboree
At Gymboree, we make quality clothes for every kid and every moment. For crawling babies, dressed-up toddlers and 2nd grade field trippers. For the best days and the oh-so-busy ones. Our clothes let kids be kids in comfy styles that are easy to wear, from play-ready dresses and rompers for girls, to soft tees and tops for boys, to sweet essentials for newborns. We're big on little details. Because a sprinkle of sparkle here and an appliqué there have been known to spread happiness. Visit us for kids clothing that sticks around long enough to be handed down and sale events that keep piggy banks smiling. With Gymboree, it's quality time, all the time.
---

O Bedding
Find girls bedding, boys bedding, Disney wall decor, wall murals, wall borders, Superheroes bed sets, Disney bedding, and more!
---

Made By Humans
But there's one thing that's okay about clowns... they fold and twist balloons and turn them into dogs, elephants, giraffes, and other animals. And we do this too! 
---

Preggers
Preggers Maternity Support Bands provide an expectant mom with superior comfort & gentle support during pregnancy. The seamless garment is made from super stretchy fibers and expands during the varying stages of pregnancy. The supportive band helps ease back discomfort and provide active moms additional abdominal support.
---

Audio Books Now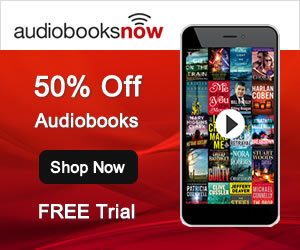 Pefect for new moms so you won't get behind on your reading! AudiobooksNow is the premier service for downloading and streaming audiobooks. Users can stream or download audiobook purchases from our website, or download them to our free Android, Nook or Apple iOS apps. With our innovative Club Pricing Plan, users can save 50% off their first audiobook purchase and 35-40% off each additional purchase each month ***30 Day Free Trial*** . Or, simply purchase your audiobooks at our everyday low prices (no plan required).
---

Doodle Pants
From swimwear to hooded sweatshirts, to our signature Doodle Pants leggings, you can find vibrant, comfy, and affordable apparel for your toddler right here.
---